TESLA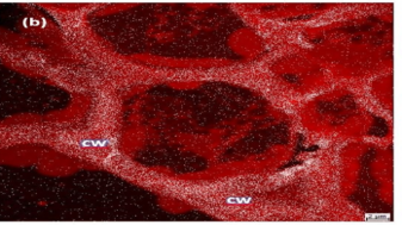 Who we are and what we do:
In a nutshell taken from our RSC Award for Interdisciplinary work 2016: We are interested in environmental and biological processes in which metals and metalloids and increasingly non-metals are transformed. We have done pioneering work to develop elemental speciation and elemental bioimaging methodologies for solving pertinent problems in environmental and biosciences and in particular creating the foundation for the introduction of new legislation for food contaminants such as inorganic arsenic in rice in 2016.
TESLA was founded in 2000 by Prof. Joerg Feldmann at the University of Aberdeen, Scotland and moved in 2020 to the Karl-Franzens-University in Graz, Austria. Dr Andrea Raab and Dr Eva Krupp followed shortly afterwards. We realised the first fully online coupling of HPLC simultaneously to ICP-MS and ESI-MS in 2002 and did the first bioimaging using LA-ICP-MS in 2003 and the first dynamic bioimaging in 2014. In 2013 we started to use molecular absorption spectrometry for the determination of fluorine and in 2016 we started using ICPMS/MS for the non-targeted detection of fluorine containing compounds.
We collaborate with a large number of reasearch groups in the UK (Belfast, Cambridge, Liverpool, LGC, etc.), Europe (e.g. Autria, Denmark, France, Germany, Island, Ireland, Spain and Sweden) and worldwide (e.g. Australia, Argentina, Bangladesch, Brasil, Canada, China, Chile, Japan, Nigeria, Malawi, Mexico, Pakistan and USA).
Univ.-Prof. Dipl.-Chem. Dr.rer.nat. PhD
Jörg
Feldmann
Institut für Chemie
Institut für Chemie